Podcast: Play in new window | Download (Duration: 30:19 — 41.6MB) | Embed
Subscribe or Follow Google Podcasts | Spotify | Android | Pandora | iHeartRadio | Stitcher | TuneIn | Deezer | RSS | More
Shaleen Desai is like a caped crusader for content. This SVP of Adult Animation is super focused on solid stories and shares how he is bringing super heroes and more to animation…and beyond. In his career of 20+ years and counting in Hollywood, Desai has been with Letterman, Viacom/CMT, Fox 21 and gone from working with Jason Bateman at Aggregate to Warner Bros. on "Batman" and other IP. Overall, whether it's animated or audio his focus is making sure Warner Brothers Animation products will resonate anywhere as just good storytelling!
While Insider Interviews listeners heard from Desai in Epi 33 – which was taken from his NATPE ContentCast panel about crossover IP — in this episode 36  Desai gets the chance to go more in-depth around how Warner Bros. Animation and Blue Ribbon Content work with the overall organization to tap top talent — from development to writers to the stars behind the mics. For example, when you hear those words, "I'm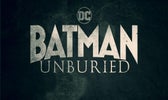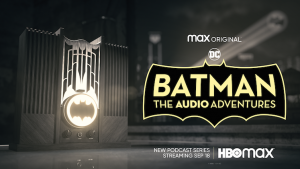 Batman" in a forthcoming scripted podcast it might be spoken seriously by Winston Duke on Spotify… or by a campier Jeffrey Wright in a version called Batman the Audio Adventures on HBO Max. [Since this recording earlier in September it was announced that The Audio Adventures will launch on 9/18 — which is (who knew?!) "Batman Day"!] And of course, there's always animation, with Batman, Caped Crusader headed to Cartoon Network and HBO Max soon.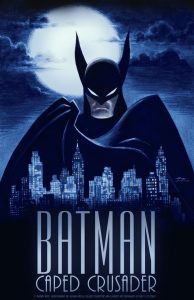 But Desai is focused on more than super heroes. He's also developing new approaches to content, dabbling in AI and more short digital films and podcasts through Blue Ribbon, and always working to just identify the next good story that can live, well, anywhere!
Want to know exactly how the pandemic shifted content consumption of more adult animation?

How do they pick which story might live as a cartoon or a podcast?

Will it land on Adult Swim or HBO Max …or even Spotify or Freeform?

Will Desai hire E.B. for voice work!? And why DO E.B.'s doormen call her "Batgirl"?
Learn all this and more from this Hollywood vet and the voiceover wannabe host of this episode.
Please follow E.B. Moss and Insider Interviews on:
Twitter:
@mossappeal 
@InsiderIntervws
IG:
@insiderinterviews 
@mossappeal
Facebook: InsiderInterviewsPodcast
If you found this helpful, or liked any of my Insider Interviews episodes, please add a review  on Apple, share this episode, and of course to support this show you can "buy me a coffee!": https://buymeacoffee.com/mossappeal
If I can help you connect YOUR podcast/tv/content dots, or just get started with a good #b2b podcast, please reach out to me at podcasts@mossappeal.com