Podcast: Play in new window | Download (Duration: 41:56 — 58.1MB) | Embed
Subscribe or Follow Google Podcasts | Spotify | Android | Pandora | iHeartRadio | Stitcher | TuneIn | Deezer | RSS | More
Not many people – or brands — love change as much as Joe Jackman. The CEO of Jackman Reinvents has been a valued advisor to major retailers like Staples and brands like Flow Water, to B2B companies and to private equity partners. In this episode hear how he uses insights about trends and human behavior to drive change – or reinvention – and why that's essential for a brand today.
Jackman believes that moving from town to town as a kid with his retail exec dad emboldened him and taught him relationship skills. To the envy of any who have experienced "imposter complex," Jackman has confidently embraced change professionally, moving from creative to CMO to CEO, admittedly making it up as he went along at many of the stops along the way. Learn what's needed for companies to thrive, and the consequences for those that choose to emulate ostriches.
This 40-minute conversation is filled with insights – or, as Jackman calls them when working with clients, "nuggets you can actually hang a strategy off."
I encourage a full listen, but here are some unmissable elements and Jackman Takeaways:
Change has been coming fast and furious for many years, but the pandemic has compressed the need for speed to do things differently now; not just in people's lives, but in the dynamics of the marketplace
 

Jackman Takeaway:

"If you're not changing and evolving, you're stuck. That would probably be the best scenario. But the more common scenario is you're moving backwards or, in business terms, you're waning or dying."
Joe Jackman explained his personal path and how an appreciation of change took him from creative director to business owner after stints helping launch brands like Joe Fresh (no relation!).
 

Jackman Takeaway:

"I said, why can't I be a brand strategist? What do I need to know? Who do I need to learn from? And then, eventually, I just thought, 'Why can't I shape strategy at the very highest level?"
That attitude led to becoming a "reinventionist" – and the definition thereof:
Jackman Takeaway: "It's a word I made up, but basically the definition is to just be really good at making change happen and to great benefit. The world needs more people with the skills and in the mindset of making change."
Learn which immutable law of marketing he adopted from Al Ries and Jack Trout and built his agency on.
Jackman's concept of reinvention is tied to "invention," and a brand's transformation is intrinsically tied to its DNA.
We need to collectively "reposition the entire idea of change in our minds as a positive force, and essential. It should be seen as creating the next best, most powerful and relevant version of you or your company." (He literally wrote the book on this: "Reinventionist Mindset"with a set of five principles for change.)
The status quo – especially when paired with success — is a killer. Business model life cycles, executives' tenures, the length of brands' relevance, are all compressing. So, since "the future arrives daily," brands need to figure out step-by-step how to evolve and "get pro athlete good at it or you have it done to you."
Learn how Jackman helped Staples create trial stores that were hybrid workspace meets product sampling; and transformed Rexall, including being the first drugstore in Canada to start offering flu shots.
Jackman Takeaway on Retail: "In a world of choice, which is what the internet did to retail, retail was relatively slow to adapt…. There are exceptions, but retail generally sat and was lacking innovation… A lot of disruption was enabled by that sense of 'oh, maybe one day we'll evolve, but stores are the thing now…'. If retail leadership was prescient in reading what's happening, Amazon wouldn't exist. Casper wouldn't exist. Netflix wouldn't exist and there'd be a streaming service called Blockbuster."
Big Jackman Takeaway:

"There's probably only one rule in all of this work in transformation: That you must deeply understand who your customers are and what they care about most. …beyond function, into the world of emotion. Most marketers focus on the means. Understand what the end is."
Jackman gives his definition of a brand and why adopting that helps drive trust.
Jackman Takeaway:

 "A brand equals purpose elevated to experience, delivered consistently. Most companies haven't got that very well defined, and, and yet, if you look at the evidence, purpose led companies tend to outperform their peers."
Cohesive messaging and linkage between ideas and all advertising is essential to continue the brand message.
It takes balance and a strong foundation to leverage both brand awareness and demand marketing (and he explains how it relates to dating!)
 Jackman Takeaway: "Performance marketing today is important — because it's data centric and it's measurable and we can adjust it — …as long as it ladders up to a higher order of purpose. If there's no red thread that links to that, that's not good. You can't build trust. …And today's measure of success is if I truly have a relationship with the brand."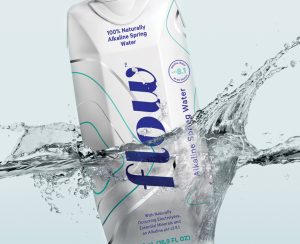 Trust, and being in a Values Economy is greatly affecting brands right now.
Sustainability and similar values are amplified more now in our pandemic context and impact how consumers make purchase decisions…There's a lot of de-selection going on today."
Jackman also explains the only two consumer choice tiebreakers
 Jackman Takeaway:
"I've helped well north of 50 companies, and along the way I noticed we're wired as humans to behave in certain ways. One of the things we don't love is change. … But I observed ways of thinking and doing that enabled success to come faster… I got them down to five. … For example, the first one is 'seek insight everywhere'."
Learn to understand cultural currency and even reinvent the old marketing maxim of: 'I need to pay attention to the customers that I do the most business with.' (Hint: that's fine, but you also "don't want to be a brand or a business that's like a great aunt: you know, fondly thought of, but never visited." [That hit a little close to home for this host! Just sayin'.] So, learn to have relevant conversations with the up and coming set of customers [and with, note to self, the nieces and nephews.]
Understand how DEI dovetails with cultural relevance and brand values…  and what Jackman would change most about our world. (Note: Hat tip: Maryam Banikarim)
Finally, what brand would Jackman reinvent next?
"What do I want to reinvent? The next company that interests me or has lost its way. And there's so much of that. How wonderful to spend a career on just figuring out the next act of whatever! And, since climate change is real, and we have to start to make a real difference, those are the kinds of opportunities I'm gravitating towards now. And I'm super excited to be at least part of the solution as best I can."
If you found this helpful, please consider supporting this ad-free podcast with a small donation ("Buy me a Coffee!") at https://www.buymeacoffee.com/mossappeal AND please share with others in marketing and business…and even add a review  on Apple, or wherever you like to listen!