Podcast: Play in new window | Download (Duration: 35:42 — 24.5MB) | Embed
Subscribe or Follow Google Podcasts | Spotify | Android | Pandora | iHeartRadio | Stitcher | TuneIn | Deezer | RSS | More
With more media consumption projected during our current crisis — and radio and podcast hosts perceived as companions — I thought it was a fitting time to speak with someone who has spent an entire career in audio – from on-air in college to the C-Suite of major radio networks, to delivering multiplatform content aligned with high wattage personalities:  Gary Krantz, chief executive officer of Krantz Media Group LLC (KMG).
Proof positive? One of the last times I hung out with Gary was alongside classic rock legends like Alice Cooper, Jimmy Page and Brian May, in London. But I digress….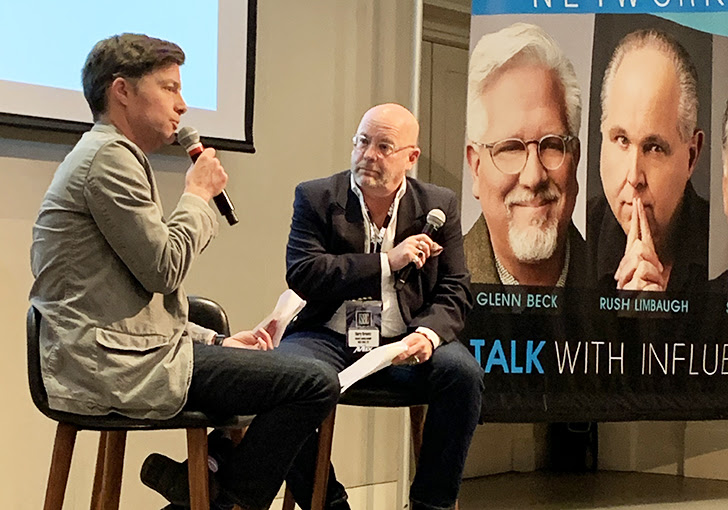 Krantz has taken entertainment companies and brands from conventional broadcast to digital business models and helped fuel the radio careers of such notables as Carson Daly, Ryan Seacrest and Rachel Maddow. In a conversation for Insider Interviews podcast, he explains how he leveraged his stick-to-itiveness to go from unpaid "gopher" to ultimately help run MJI Broadcasting (later acquired by iHeartMedia, where he became executive vice president of their Premiere division), on to president of Air America to chief digital media officer at Westwood One. We learn how his gut instincts led him to syndicate some of the biggest names and events on air and ultimately adding to the utopian landscape of podcasting, with the launch of half a dozen new podcasts, some in conjunction once again with iHeart, including The Fred Minnick Show and Politicon, hosted by Clay Aikens.
You'll want to listen to the whole conversation to get the inside scoop on radio from the 70s to today, and making moves in podcasting and syndication.
Here are the pictures, as promised in the episode!