Podcast: Play in new window | Download (Duration: 19:38 — 27.4MB) | Embed
Subscribe or Follow Google Podcasts | Spotify | Android | Pandora | iHeartRadio | Stitcher | TuneIn | Deezer | RSS | More
In this bonus episode of Insider Interviews, captured during Advertising Week 2023, I spontaneously interviewed three impressive executives on how each injects the human touch to various aspects of culture in media: Sports, Multicultural and Podcasting content.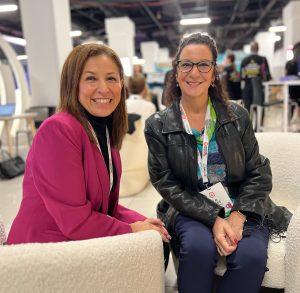 First, Marissa Solis, SVP of Marketing for the NFL, discusses how the NFL is incorporating AI to generate game highlights, enhance player safety and even to to engage younger audiences, all while still maintaining a human touch on and off the field. 
"Through the power of AI technology, we were able to take the game in real time and animate it in Toy Story world, so that somebody could be watching the same exact game, but in 'Andy's room.'…

We're very excited about the power of the technology, but we know there's a lot of implications. So we always want to proceed with a bit of caution, again, because we don't want to ever lose sight of the human element and the positive human outcomes that could come from the technology."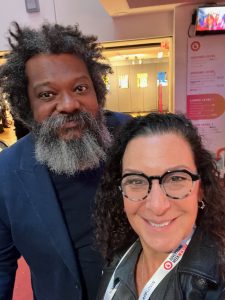 Next, Bonin Bough, co-founder and Chief Strategy Office of Group Black, emphasizes the importance of reaching all humans through culture and multicultural media investments."An interesting conversation has been the impact of investing in multicultural and diverse audiences and showing real case studies and real business movement.  … I 

think 

for 

too 

much, 

we 

talk 

about 

the 

societal 

impact 

and 

we 

forget 

that 

at 

the 

end 

of 

the

day, 

the 

only 

place 

that 

you 

source 

growth 

is 

from 

untapped 

and 

underinvested

in 

opportunities 

and 

communities."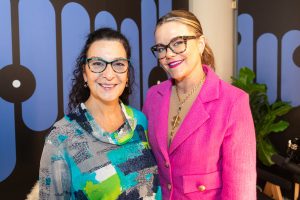 Finally, Kelli Hurley, VP/Global Head of Partnerships at SXM Media, shares insights on injecting the human touch into podcast advertising by partnering with popular personalities like Conan O'Brien and Crime Junkie. 
"We're looking at video, we're looking at social, we're looking at events, and we are finding a lot of success in building campaigns that really start from the influencer, from the host themselves, and we splinter it out from there."
With a runtime of 20 minutes, this ad hoc episode offers a fascinating glimpse into the intersection of technology and human connection.
Please be a human and support Insider Interviews with a little donation at https://buymeacoffee.com/mossappeal
Connect with Insider Interviews:
Instagram: https://www.instagram.com/insiderinterviews
Facebook: https://www.facebook.com/InsiderInterviewsPodcast/
YouTube: https://bit.ly/InsiderInterviews-YouTubePlaylist
LinkedIn: https://www.linkedin.com/in/mossappeal
"X": https://www.twitter.com/insiderintervws
(And find E.B. on Threads as @mossappeal)